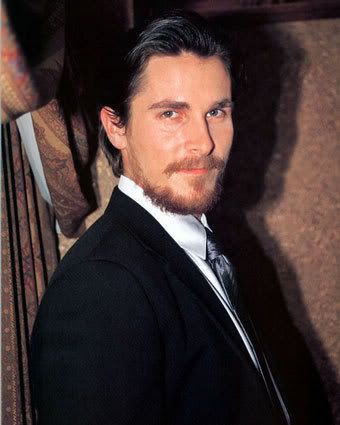 I've been avoiding putting up a lot of news about this movie because I think the simple fact I'm reading "Terminator 4" on websites is absurd. On the other hand the first decent piece of news about the film has recently been announced for "Terminator Salvation: The Future Begins." (The actual title of the film-- For now.) Christian Bale will be playing the part of John Conner.
Conner was previously played by Nick Stahl in "Terminator 3" and originally by Edward Furlong in "Terminator 2." Now Bale will take on the role of the hero in the fourth Terminator installment directed by McG. Who is McG you ask? The director of both "Charlie's Angels" flicks and a host of TV and direct to video stuff.
While I'm glad Bale is a part of this, I have to ask: Why? This movie is shaping to become fluff and he's already well established-- Why this? One can only pray there will be more good to this movie than Bale.