New pictures have been released of the upcoming "Speed Racer." This should give people an idea of what to expect out of the Wachowski's family film. Click to enlarge:
Emile Hirsch as Speed.
Speed and Racer X (Matthew Fox) face off against a rival.
The flag being waved at the start of a race!
Stowaways in the trunk of the Mach 5.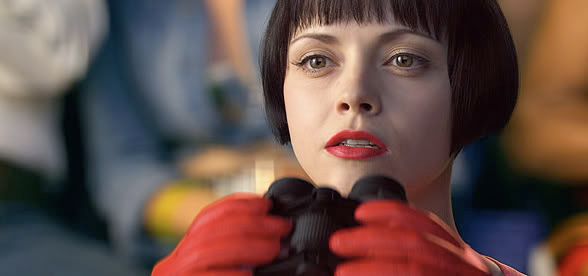 Christina Ricci as Trixie.
The Racer family.
Speed in the Mach 5.
The Mach 5 swirves in the middle of a race.
Looks fun. Summer next year.